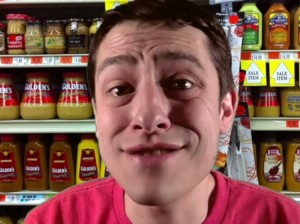 Larry Fitzgerald gets stuck in a grocery store. He can't find the exit! Larry Fitzgerald shares the name with Arizona Cardinal wide-receiver Larry Fitzgerald.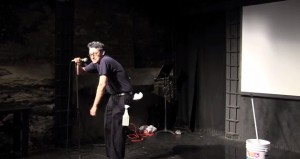 Charlie Mops, mops stages at every comedy club in America. While mopping, he gets carried away, realizing he is alone on the stage with a microphone.
Goya Bean truck driver Chadford Mevy is looking for love but he cant find it. Please help him! Please!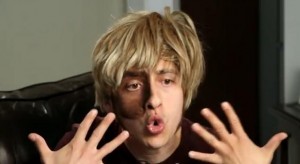 Pal Kippstowski is a former member of the group, One Direction. He was never shown in any of the music videos or pictures of the group. Is it because he is not beautiful? Nah…cant be.
Call "Painting Performers" Today! Carlos Bondeja can come to your house to paint and perform for you.
Oxygen Network Commercial 1: Harold stars in a new show on the Oxygen Network!_____________________________________________________________________________________________ Oxygen Network Commercial 2: Harold stars in a new show on the Oxygen Network!
Fredrico is an interior decorator who has his own television show!
Reed Cunningham's water music is fantastic! Here is his Shower Games Music Video! Here is his BIG Umbrella Music Video! Here is his VH1 interview.
Hire Tahini Shoofinicki to dance in front of your business today!
Everybody's favorite security guard, Office Gerthy, teaches a lesson to college students.
Its a bird…its a plane….NO…its…its….Senor Guacamole!
He reports stories you never heard about.